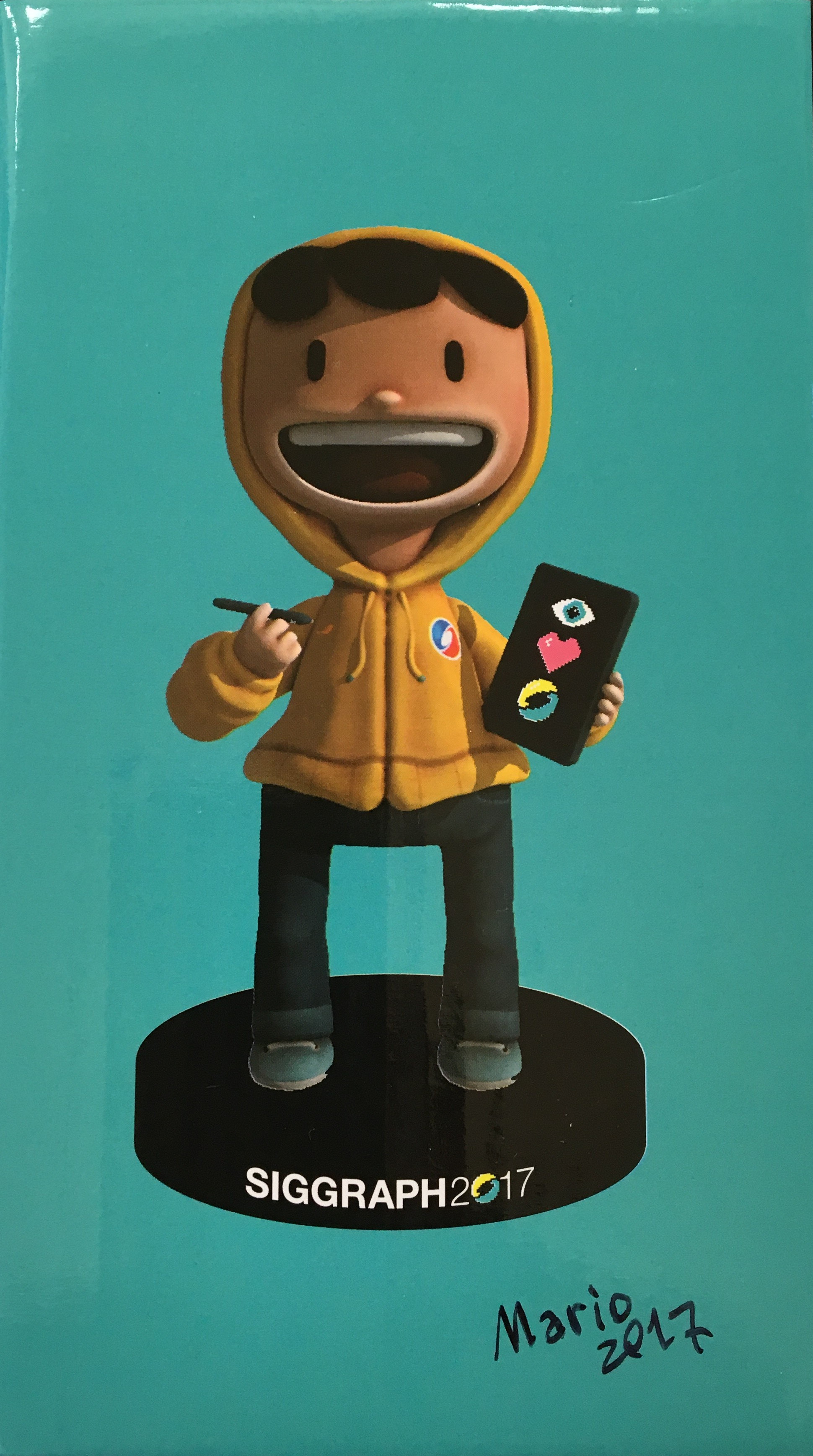 About the Artist and Character. Mario R. Nagamura is a Computer Graphics (CG) Artist and Designer working and living in São Paulo, Brazil.
"The lines of my character and simple and draw identification from a broad audience. The child is not specific, but is the child within all of us who dreams, desires and imagines."
This is the Concept Character winner of the contest "Spirit of SIGGRAPH" realized by ACM SIGGRAPH in 2016. They are Pixel (boy) and Bot (robot). People liked them so much, it was really unexpected! Yay!
The The Spirit of SIGGRAPH by Mario Nagamura includes many more images and drawings of Shay D. Pixel. Follow #wherespixel on Twitter!